WELCOME TO Anuswaryaa ENTERPRISES PRIVATE LTD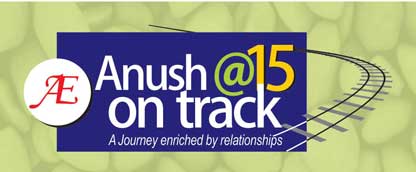 ELGI Equipments Ltd, Coimbatore is pioneer in compressors industry for 6 decades
Anuswaryaa Enterprises Private Limited, a 15 year old company representing M/s. ELGI Equipments Ltd through Indian Railways ( with specific focus on Southern Railway and South Western Railway).

M/s. Anuswaryaa Enterprises Private Limited is a registered vendor of Indian Railways and Supplies DIESEL / ELECTRIC / EMU / DEMU / MEMU / METRO & SPART along with accessories and its spares with an initiative complete air solution package.

Anuswaryaa Enterprises Private Limited is the approved Indian railway vendor for the past 15 years.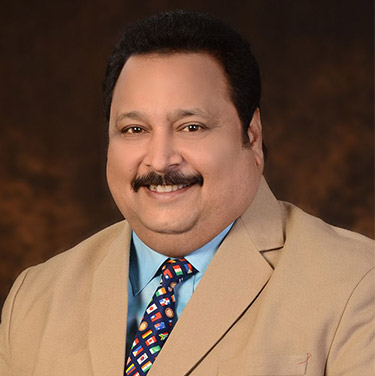 Mr. V.S.SUDHAKAR
CEO
Our Mission
The goal here is to support the overall reliability of our performance, service and to keep the trains moving at the frequency (Max. speed 160 kmph).
Our Goal
Our goal is to provide our customers with innovative voice and Internet services that also deliver on their needs for quality, price and reliability. Level 3 helps us to meet our goal by offering broad coverage and a quick time-to- market
Quality
The quality of a person's life is in direct proportion to their commitment to excellence, regardless of their chosen field of endeavor.
Diesel Locomotive
Our modern alternative diesel locomotives have better traction and adhesion; adopts variable frequency at idling speed; robust in design and highly volumetric efficiency. Look at our diesel locomotive products and choose the appropriate which suits your best.
ELECTRIC LOCOMOTIVE
An electric locomotive is a locomotive powered by electricity from overhead lines, a third rail or on-board energy storage such as a battery or a supercapacitor. Electric locomotives with on-board fueled prime movers, such as diesel engines or gas turbines, are classed as diesel-electric or gas turbine-electric and not as electric locomotives, because the electric generator/motor combination serves only as a power transmission system.
Electric multiple unit - EMU
An electric multiple unit or EMU is a multiple-unit train consisting of self-propelled carriages, using electricity as the motive power. An EMU requires no separate locomotive, as electric traction motors are incorporated within one or a number of the carriages. An EMU is usually formed of two or more semi-permanently coupled carriages, but electrically powered single-unit railcars are also generally classed as EMUs. The great majority of EMUs are passenger trains, but versions also exist for carrying parcels and mail.
MEMU - Mainline Electrical Multiple Units
The system uses Mainline Electrical Multiple Units (MEMU) operating on Alternating Current (AC) drawn from over-head cables through the catenary system. MEMU trains are designed for semi-urban and rural areas, unlike EMU (electric multiple unit) trains that are designed for urban and semi-urban areas. The Mainline Electric Multiple Unit or MEMU is a commuter rail system in India operated by the Indian Railway for semi-urban and rural areas.
Diesel Electric Multiple Units - DEMU
Diesel Electric Multiple Units are self-propelled units consisting of Driving Power Car and Trailer Cars. They have been developed to give faster service for suburban areas where traffic density is high. These have operational features of fast acceleration and fast braking enabling them to function as a stopping train while maintaining the average speeds of fast Mail/express trains.
SPART - Self Profile Accident Relief Train
To overcome the problem for the attention of accident site Accident Relief Train are provided at major nominated stations by means of which accident site around 8 to 10 hours journey are being covered. Keeping in view of disaster management to reduce transit time from 8 to 10 hours to 1 to 4 hours Indian Railway has introduced SPART
It is a compact unit consisting of two Nos. of coaches. Therefore it is required very short CSR (Clear Standing Room) and can be reached at the very nearest point of Accident.
METRO
Rapid transit or mass rapid transit, also known as heavy rail, metro, MRT, subway, tube, U-Bahn or underground, is a type of high-capacity public transport generally found in urban areas.
The METRO system is a network of transitways with frequent, all-day service between stations with enhanced amenities.
Modern services on rapid transit systems are provided on designated lines between stations typically using electric multiple units on rail tracks, although some systems use guided rubber tires, magnetic levitation, or monorail. The stations typically have high platforms, without steps inside the trains, requiring custom-made trains in order to minimize gaps between train and platform. They are typically integrated with other public transport and often operated by the same public transport authorities. However, some rapid transit systems have at-grade intersections between a rapid transit line and a road or between two rapid transit lines. It is unchallenged in its ability to transport large numbers of people quickly over short distances with little to no use of land.
ELGI - Accessories

We are a well-known firm engaged in manufacturing and supplying a commendable array of tools such as Air receiver,Airmate Drains and more.
ELGI - Spares
Pioneer in the industry, our manufacturers engaged in producing various range of kits.
PPR Pipes & Fittings
We offer Pipes and fittings for Indian Railways, which are rust-proof, corrosion-free, secure, abrasion resistance, flexibility and leak-free joint.
SPECIAL PRODUCTS
We provide complete Air Solution Packages i.e Compressor accessories, Spares, Air dryers, Auto drain valves, Filter and Air line pipes (PPR), Air Audit, Maintenance Audit, Air Package Consultation.
More Product
Our Clients